Prayer Ministry
Eastside Worship and Prayer Gatherings Postponed until Further Notice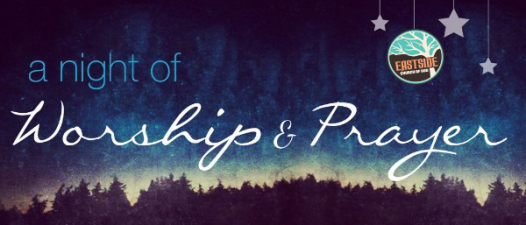 Join us on the last Wednesdays of every month at 7pm for a time of fellowship, worship, time in the word and time in prayer.
We believe that God manifests His presence in tangible ways where He is welcomed corporately and personally through worship, prayer, and the ministry of the Word.
"For where two or three come together in my name, there am I with them" Matthew 18:20.
Prayer Requests
If you have a prayer need and want to share it with our Pastoral Staff and Prayer Team click here.

Prayer Room Wednesdays @ 12:15pm
(Zoom App)


Join Zoom Prayer Room
Meeting ID: 351 655 5260
Password: 2105