Our Staff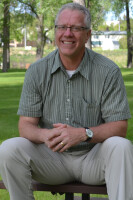 Kevin Snyder
Senior Pastor
Office: 306.773.4889
E-Mail:

Kevin is a guy who wants to leave a positive fingerprint in his world with his life. One of the defining moments of his life was a farm accident when he was 6 years old. He finished school in small town Alberta an avid participant in team sports. He attended colleges in Camrose and Regina ending up with a Master's degree, and his wonderful wife, Joyce. She graduated with her Ph.T (or Putting Hubby Through degree). They moved to Winnipeg in 1984 where the Snyder family grew with the addition of a daughter, Jenessa, and son, Jordan. He served as Senior Pastor of what is now Crossroads Community Church for 20 years and became an avid Jets fan. In 2005, he and Joyce moved to Swift Current where he now serves as Lead Pastor. In his spare time he jogs (where he works hard but experiences no visible results), works on his house and yard learning how to do things right the 2nd and 3rd time, and trying to complete the "honey-do" list. His real accomplishments in life are that he still loves his wife deeply after 38 years (and she still says she loves him), his kids still talk to him, the church still trusts him to lead, and that God has been gracious enough to include a small town farm boy in His grand redemptive mission.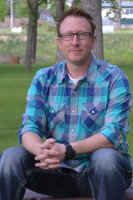 Dave Smith
Worship Pastor
Office: 306.773.4889
E-Mail:
Instagram: @Dave Smith

Born in Welland, Ontario, Dave has been in pastoral ministry for 22 years and feels the Lord has called him to serve here in Swift Current, Saskatchewan. Currently his job at East Side as the Worship Pastor is to lead and oversee the worship ministry. He is passionate about experiencing the power and presence of God corporately and individually. He is the husband of his wife Nola and the father of 3 beautiful girls (Colbi, Cadence and Chloe). Dave is often leading worship Sunday mornings at East Side and at youth and young adults, when he isn't doing that, he loves to get his geek on through fantasy football, coaching and playing hockey. He has been at East Side for 12 years.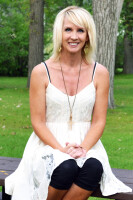 Shauna Friesen
Director of Care and Administration
Office: 306.773.4889
E-Mail:

Shauna grew up in Calgary. She attended Mount Royal College and has a degree in Legal Secretarial Arts. She has been married to Greg for 27 yrs and they have 2 children – Erik 20 yrs and McKenna 19 yrs. Shauna has been a staff member at East Side for 13 years.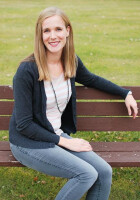 Jen Klassen
Children's Ministry Director
Office: 306.773.4889
E-Mail:

After growing up in Kelowna, BC, Jen moved to Swift Current in 2004 and fell in love with the "Land of Living Skies." She has been married to Shane for 15 glorious years and has three fantastic children, Rielle, Toby and Dashel.
As a family they enjoy watching and playing hockey in the winter and spending time at the lake in the summer where Jen catches bigger fish than her husband. Jen spent nine years working at an Early Learning Center and is thrilled to be working with children again. She is excited to see God moving in the lives of the families at East Side.
Dave Manjoo
Youth Pastor
Office: 306.773.4889
E-Mail:

Dave Manjoo was born in sunny Trinidad but grew up in Toronto. Graduate of Ontario Bible College with a Bachelor of Religious Studies degree.
Happily married to Julene for almost 18 years, a beautiful Mennonite girl from Wymark area. Together they have 4 wonderful daughters (Kaitlyn, Kiera, Kassidy & Kristen), who have been attending Wymark School since their move to SK in 2014.