Right Now Media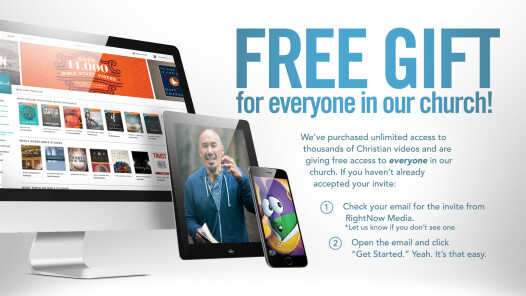 Meet your new digital discipleship resource.

You now have free access to thousands of video Bible Studies and supplemental materials for study individually and with groups of any size.

Get started in two easy steps:
1. Fill out form below and we'll send you an invite email.
2. Open the email and click "Get Started"...yeah its that easy!