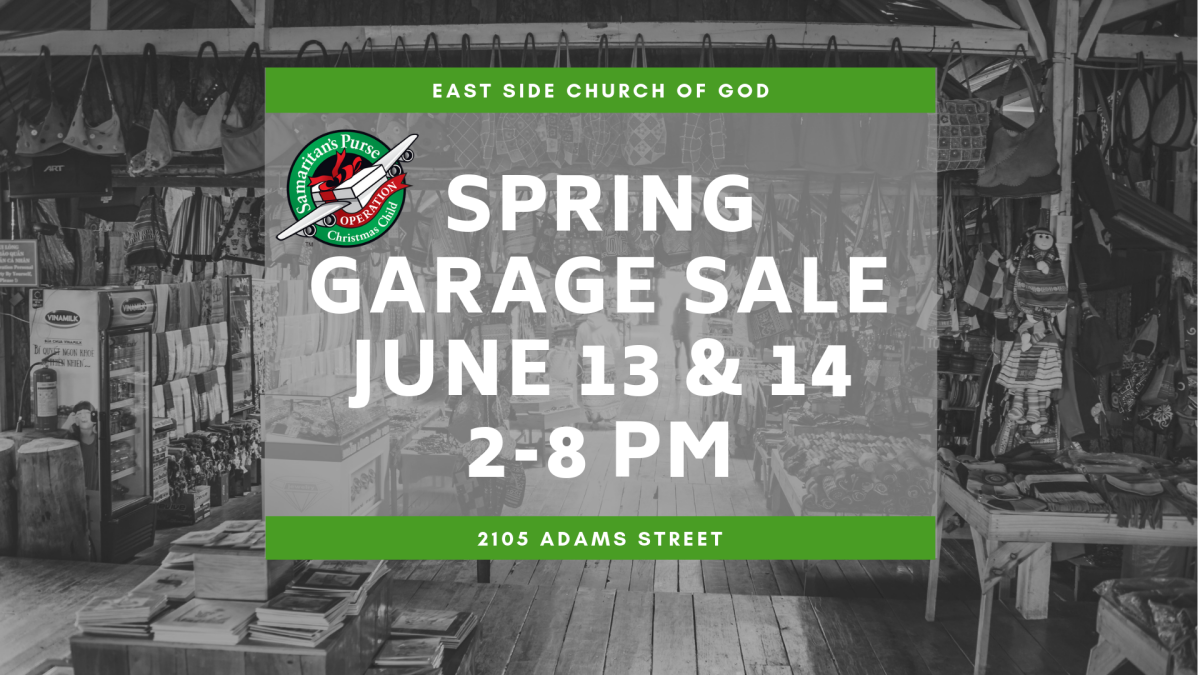 Daily, from 06/13/2019 to 06/14/2019, 2:00 PM - 8:00 PM
We are holding our Annual Garage Sale for Operation Christmas Child on June 13th and 14th from 2 pm to 8 pm.
We will begin accepting your donations on Monday June 10th during office hours. Unfortunately, we will not be accepting donations of clothing or TV's. Please take those donations to other organizations that accept those type of donations.
To volunteer with the Garage Sale, please fill out this form or contact the church office.
Thank you!